The First-ever Transgender Marriage in Kerala
Kerala witnesses the first ever transgender marriage. Ishan (33), who underwent female to male surgery, married Surya (31), who has undergone male to female surgery. This is the first time a transwoman and transman enter into married life in Kerala.They tied the knot in Thiruvananthapuram on Thursday.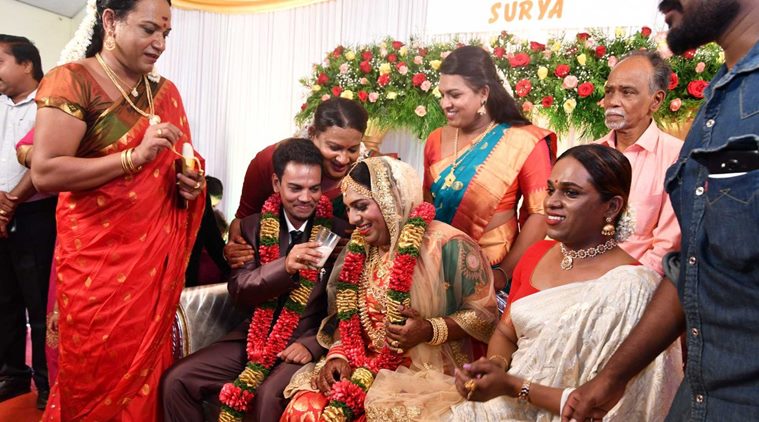 Surya is a TV actor and member of the State Board for Transgender Justice. Ishan is a member of Oasis, a self-help group for transgenders.Both took the vow as per the Special Marriage Act, in the presence of their family members and well-wishers from the transgender community.
It is a dream come true for us. We are happy that we can also lead a married life. Our marriage would be an inspiration for others who want to become part of the mainstream society. We are not worried about criticism from certain quarters against our marriage. We will prove the critics wrong by leading a normal married life
,said Ishan.